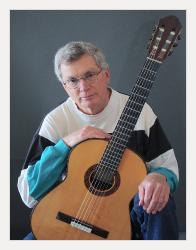 Music For Your Event
If you're thinking of booking a guitarist for your event in the greater Cleveland area, here's the place to start.
• Audio samples of my playing: click here.
• Frequently asked questions: click here.
• My background and playing experience: click here.
These pages and sound samples will give you a good start on what you need to know. After browsing through here, I hope you'll feel more confident in making the right choice for your event. And feel free to contact me with any questions you have.